Our expertise in E-learning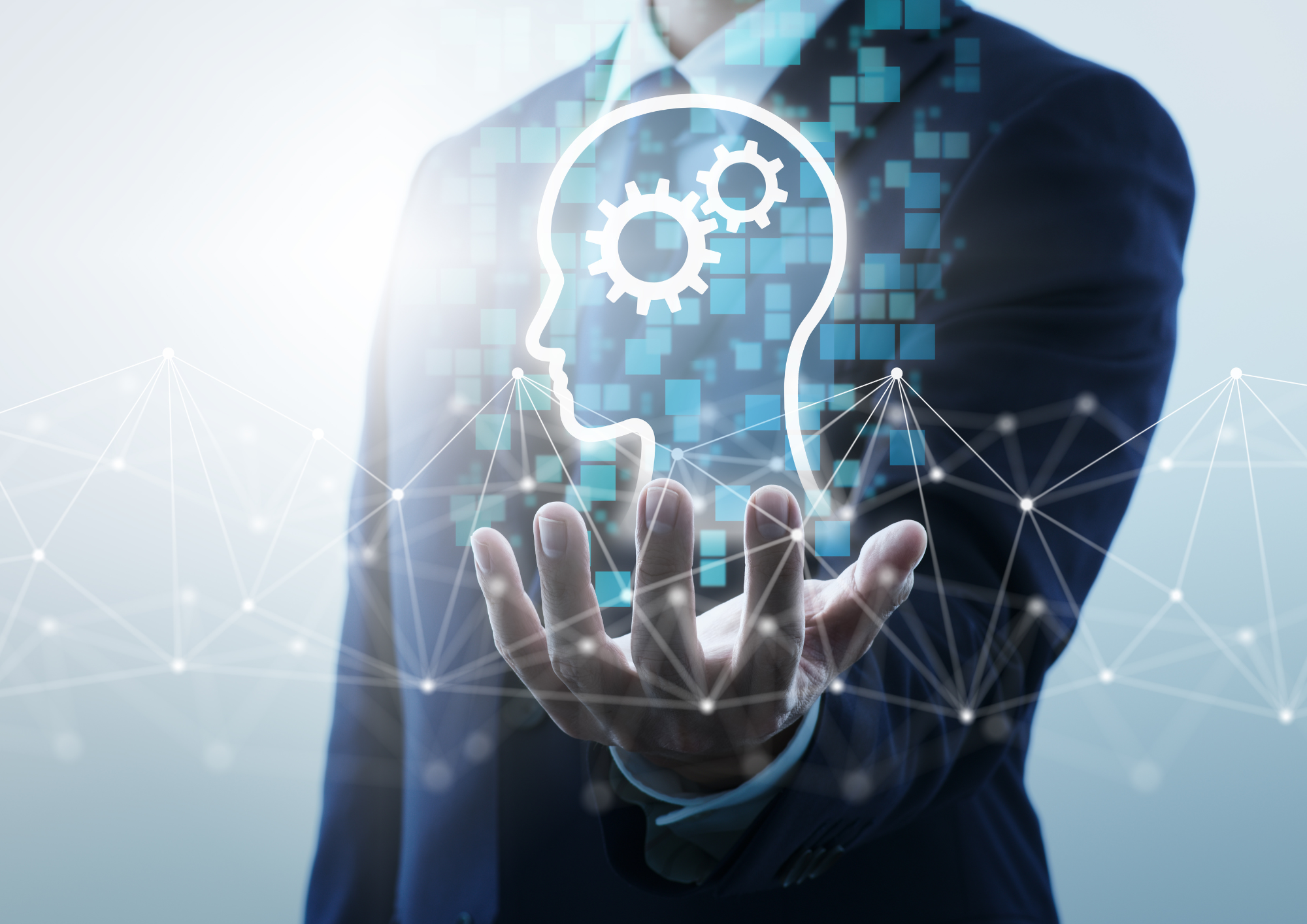 Axele: digital support of knowledge
Axele is our digital solution for the sustainable sharing of knowledge and information to employees and customers. Our e-learning tool seamlessly adapts to your organization's learning needs, with a wide range of functionalities for interactive manuals and training.
Learn more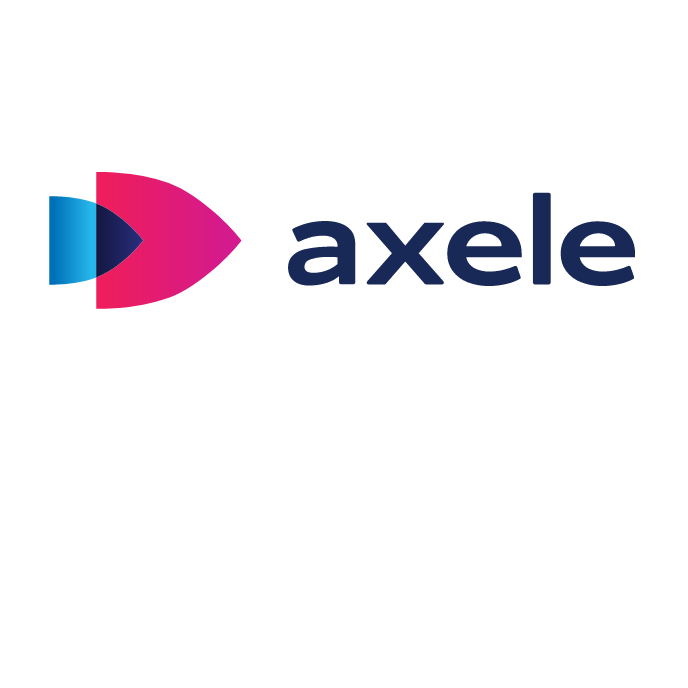 Your digital coach for an innovative future
Axians helps you with Axele-on-the-job for digital creation of interactive manuals or training courses. Together we create a track in our tool, where the final QR code means your access to:
digitizing your activities and product information
train your employees and customers
pass on knowledge to new colleagues
digital guidance tailored to your people and situation on site
guarantee up-to-date information and flexibility
From all markets
Want to learn more about what Axele on-the-job can do for your market? Download brochures about our segments here, or book your demo.
Axele on-the-job offers several assets for multiple segments:
Product vendors. Are you selling a product? Use our digital manuals or training courses to simplify the introduction of your product to customers and aftercare.
Self-build. Interactive step-by-step support.
Installation and maintenance firms. Again, you don't have to follow a paper manual, but can use Axele on-the-job digital guidance.
Industry. Internal training for operators is a piece of cake with Axele on-the-job, but the QA department can also benefit from the functionalities of our tool.
Rental companies. Customers are not always familiar with the proper use of devices. A QR code on the device is accessible, and is the simplified guide to better use of the device.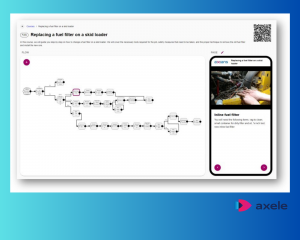 Assets for your domain
With Axele on-the-job you save valuable time with your experts, ensure that new employees can work faster, more flexible and with higher quality, avoid mistakes, reduce stress for inexperienced employees, …
Your experienced employees can very easily create a new training or guideline by filming step by step what is supposed to happen.
The technician always has the guidance at hand. Paper manuals often lie far away somewhere or get lost.
Searching for specific information is much easier via a Search.
Optionally, there can be multiple QR codes on the machine to indicate which part one is looking for.
Questions can be configured, for example to provide a meter reading or indicate where the problem is occurring. The answer then determines the subsequent steps. If desired, this can be read out automatically via a link to a machine.
The detailed logging of the steps taken (operator, duration per step, answers to questions, etc.) ensures that the tool can also be used for tracking & tracing of periodic tasks.
The tool can also be used for control of the work floor (cleanliness, …).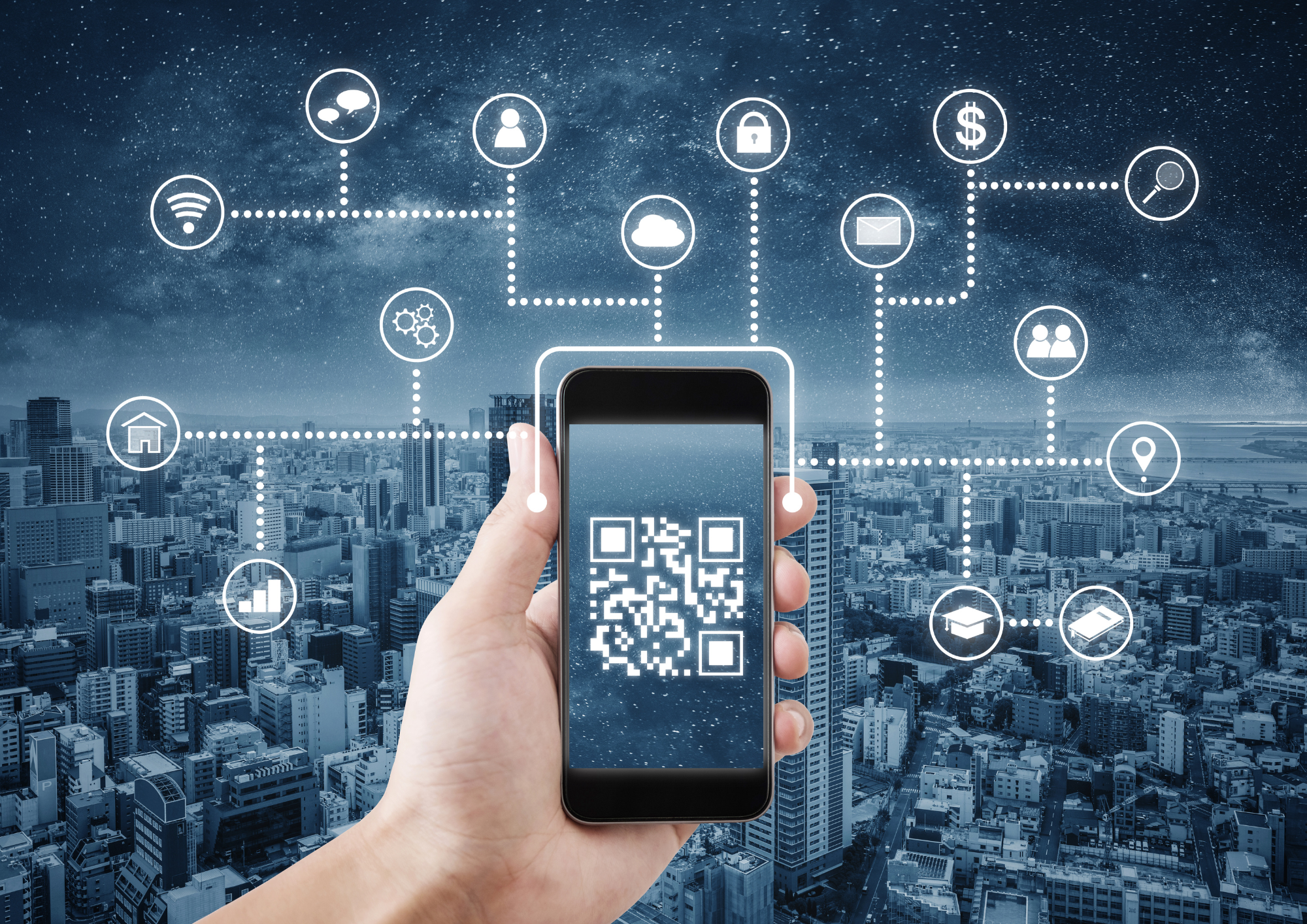 Digital support of knowledge
Axele on-the-job
Axele your smart coach for an innovative future
Read more