Axians Audiovisual Belgium is pleased to introduce you to the SHARP/NEC Windows Collaboration Displays WD551 & PN-CD701.
A Windows Collaboration Display (WCDs) is a Teams certified interactive touchscreen including camera, microphones & speakers that is connected with a single USB-C cable to the laptop hosting the video call.
On top off that, it includes integrated IoT sensors which gather telemetry from the environment such as room occupancy, temperature, ambient light and air quality data, to support smart building strategies.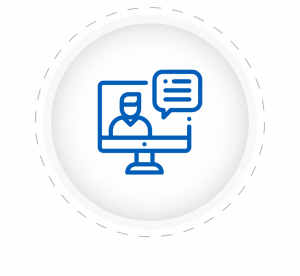 In other words,
it is a  55" or 70" that perfectly supports:
presentations

interactive presentations with touch

all-in-one BYOM (Bring Your Own Meeting) solution to host Teams, Webex, Zoom,… video calls
The combination of NEC's WD551 Windows Collaboration Display and Barco's Clickshare Conference CX-50 brings a wide range of capabilities for even more effective collaboration.
Simple, seamless and stress-free, the Bring Your Own Meeting (BYOM) solution is tailor-made for the hybrid workforce with one-click wireless conferencing.