AV changes everything, starting with the way you communicate and work within your company
Intuitive, intelligent AV encompasses a world of applications making organizations, buildings and operating environments more technically agile, productive and profitable. We design audiovisual solutions for smarter and more dynamic buildings and environments. Through the implementation of IoT, organizations can make their buildings smarter. Sensors can measure almost anything and a wealth of information is made accessible via wireless technology. The data from connected buildings can be used to:
Increase the performance
Optimize the use of resources
Optimize services
Improve the employee experience in the work environment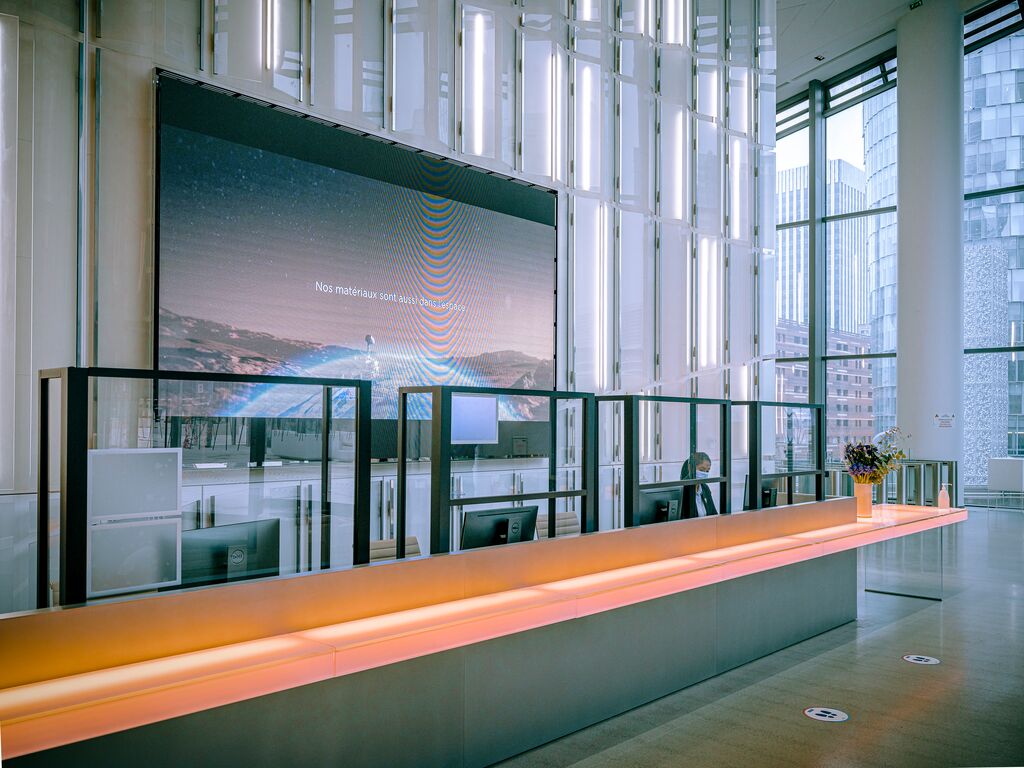 Virtual reception
First impressions count, the reception desk is the first place where people get to know your organization visually. With a virtual reception your visitors are received professionally and can easily register themselves via the touch interface. Don't miss out on this opportunity and ease the waiting time with a digital signage solution and background music.
Through dynamic wayfinding, your visitors can find the route to their destination within the building from a touch screen at the reception or central entrance hall.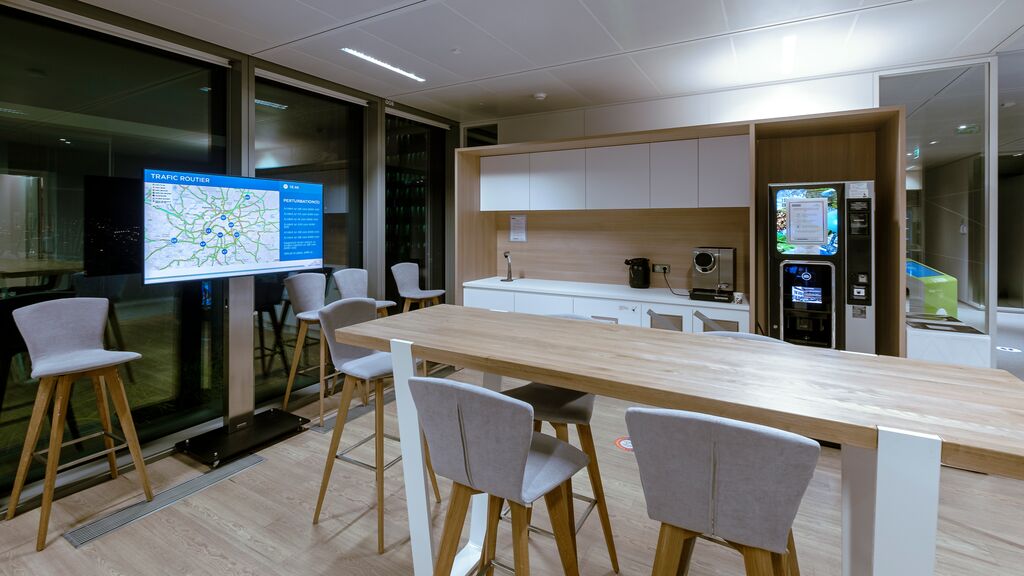 Digital signage
How can we make the wait of our visitors more pleasant? How do we inform our own employees? The solution for this is digital signage, tailor-made and targeted information in the form of text, photos, videos, RSS feeds,…. inside and outside the building. The information is managed via a cloud platform. In this way it can be easily adapted to the target group, the time and the location.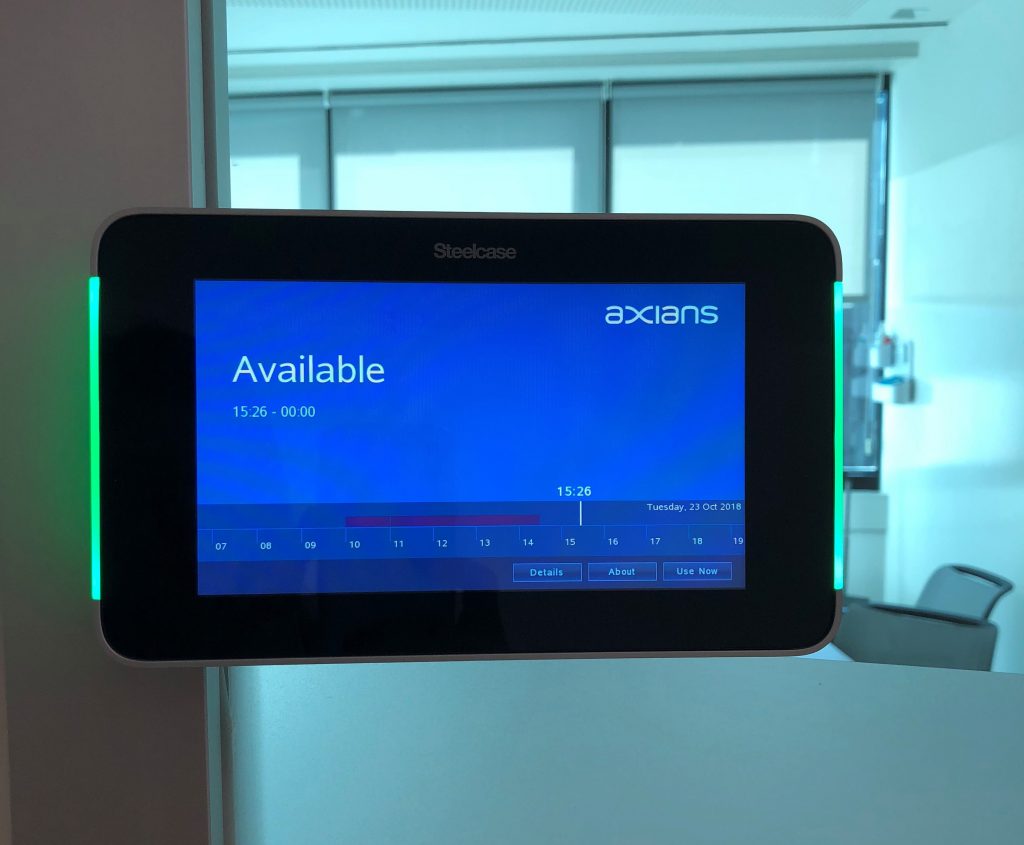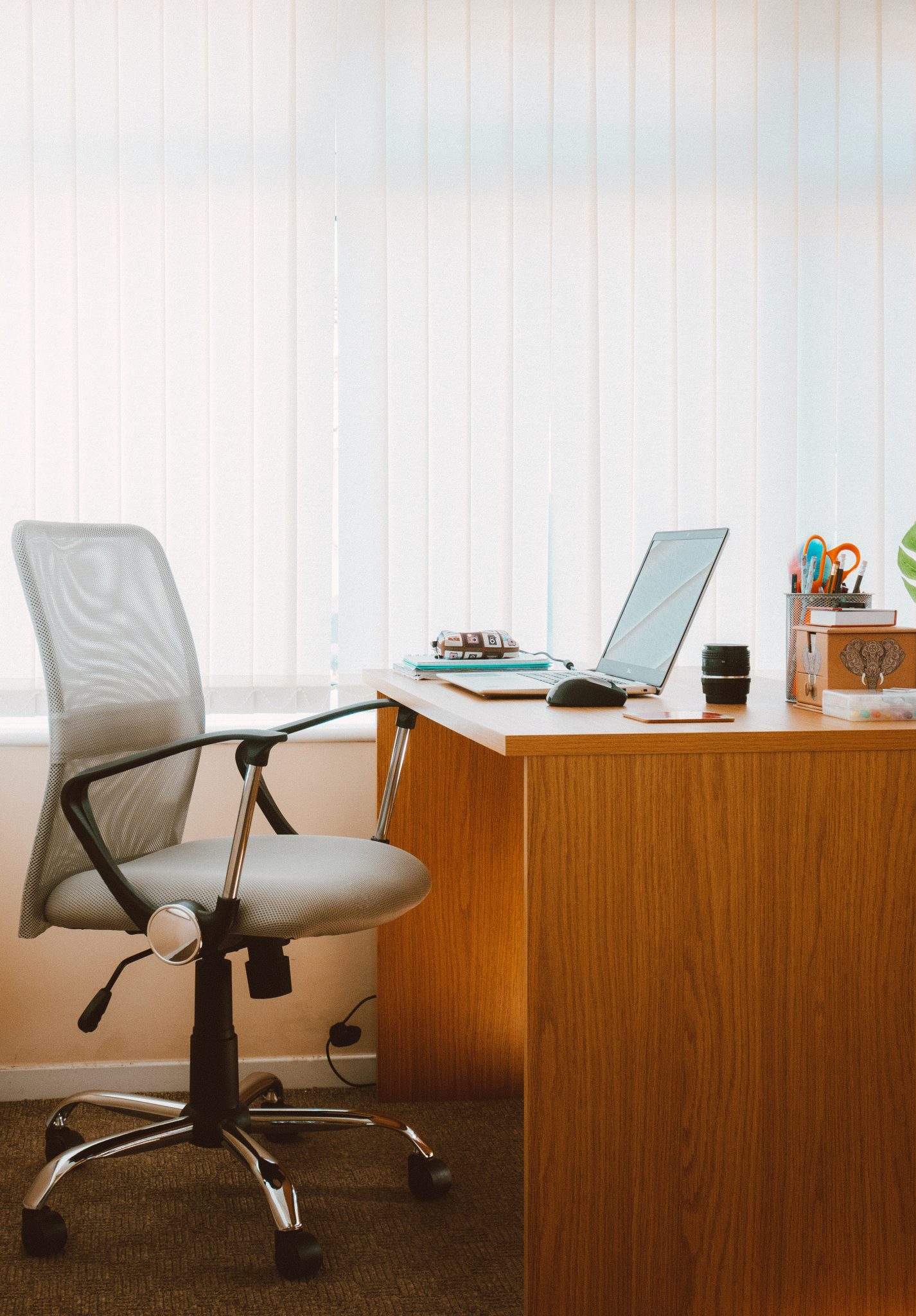 Room & desk booking
No more double bookings and more efficient use of the existing infrastructure, these are the major advantages of a room booking system. You can book any room you want from Outlook, Google Calendar or from a display on the meeting room door. This can also be linked to presence sensors, so that a booked but unused room is released again after 15 minutes.
A similar system is that of desk booking, the recent events have made this even more relevant. With a lot of people working from home, having an entire office full of empty desks suddenly doesn't seem logical anymore. Through desk booking this amount can be reduced and desks can be shared without the issue of double bookings.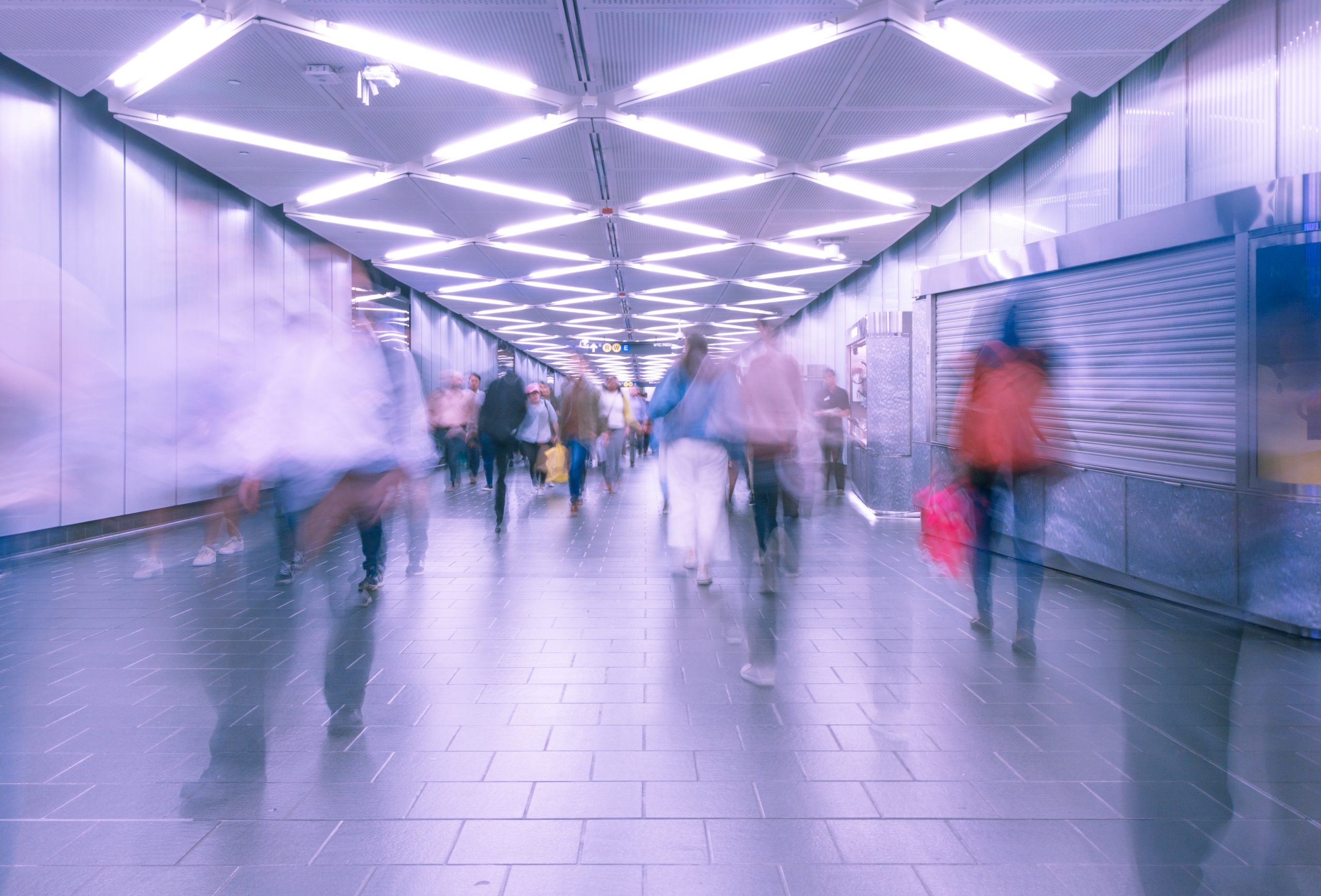 Public address
By means of a multifunctional call microphone and the necessary amplifiers and speakers, you can broadcast messages within your company in the zone(s) of your choosing. These systems can also be used for background music.
In case of evacuation, an automatic message reader can be linked to your alarm system; these systems are in accordance with European legislation (EN54 regulations; standards regarding sound pressure, fire retardancy of the materials, type of construction and redundancy, …).
Discover more
Find out about what else we have to offer you and your company.